Introduction to Bean Sweets and Japanese Sweets (Wagashi)
Kyo no Mame(Kyoto Beans)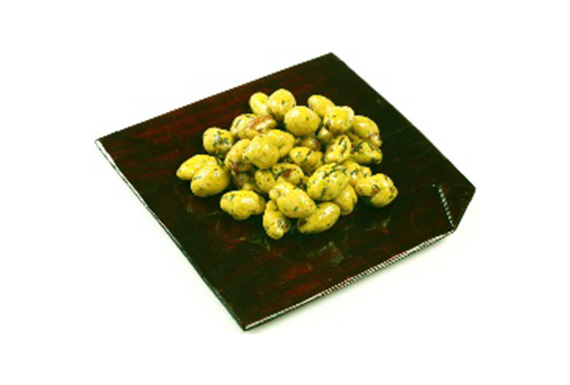 Wasabi Peanuts
Received the Prime Minister's Award at the National Sweets Exhibition. Seaweed, soy sauce and flavorful wasabi are excellent large peanuts.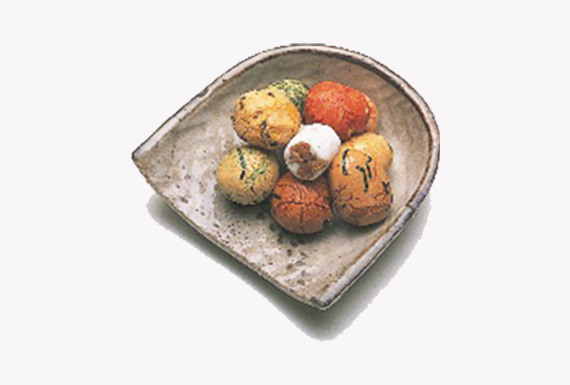 Various Peanuts(Aji no tabi)
The assortment of most popular bean snacks in Kyoto with a variety of flavors ranging from sweet to spicy for your enjoyment.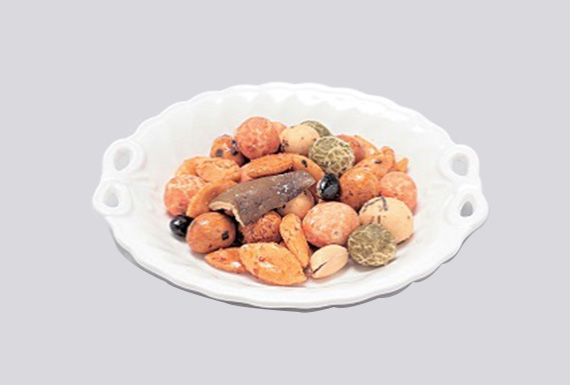 Feast
Assorted bean snacks with persimmon seeds shaped rice crackers, kelp, and flavored peanuts.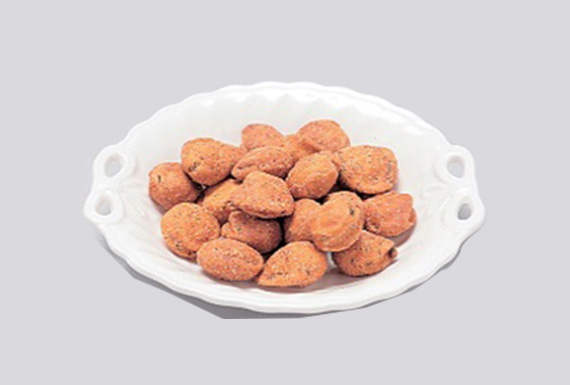 Seven Spice Indulgence
Bean snack made in collaboration with the well-established Kyoto seven spice shop Shichimiya Honpo. These peanuts come coated in chili sauce and seven spices. Goes well with beer.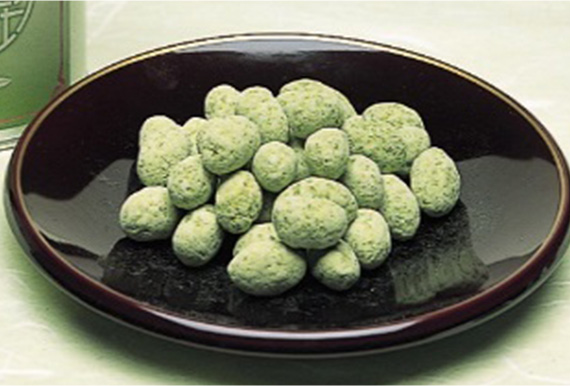 Matcha Peanuts
Peanuts with an ample coating of lightly sweetered matcha from Uji, Kyoto Prefecture.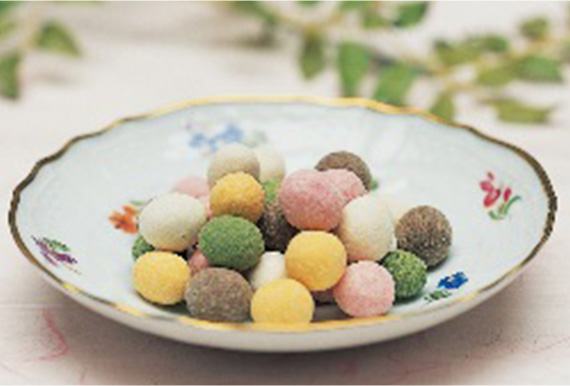 Multicolored Cream Coated Peanuts
A Kyoto specialty. Multicolored and creamed. Enjoy five different flavors: strawberry, banana, matcha, coffee, and milk.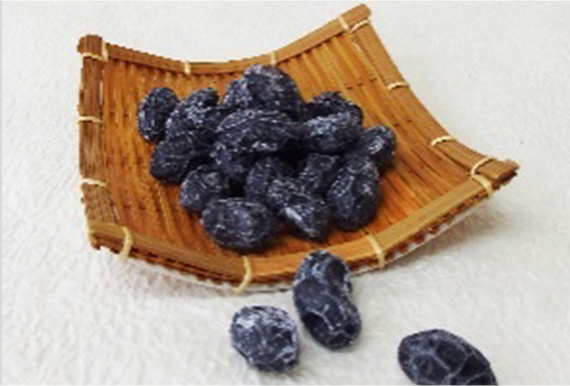 Tamba Black Soybeans
This is specialty product features the highest grade of large, black soybeans made in Tamba, softened and sweetened. Goes well with whiskey or brandy.
Kyo no Machi Kado(Kyoto Street Corners)
Cute bean snacks decorated with Nishijin brocade designs and depictions of popular spots around Kyoto. Perfect for that little something to remember Kyoto by.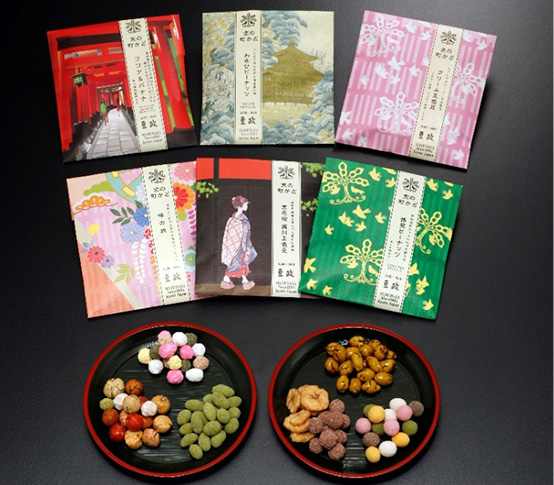 Cocoa & Banana
Various Peanuts(Aji no tabi)
Feast
Tamba Black: Chocolate Black Soybeans
Curry & Raisin
Mukden Mix
Japanese Style Almonds
Wasabi Peanuts
Ebisugawa Multicolored Beans
Seven Spice Indulgence
Matcha Peanuts
Multicolored Cream Coated Peanuts
Chocolate Persimmon Seeds & Peanuts
Cranberry & White Chocolate Black Soybeans
Kyo no Chadango(Kyoto Tea Dango)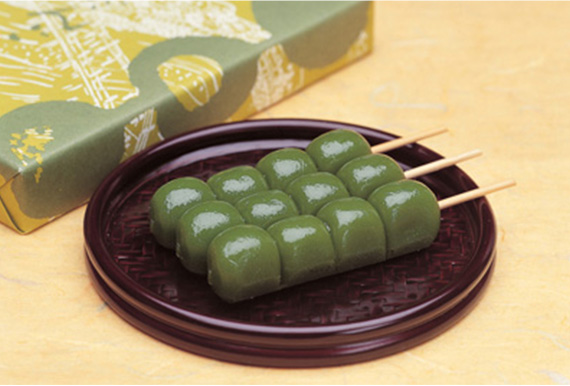 Specialty dango with an ample amount of matcha from Uji, Kyoto Prefecture.
Suhama Dango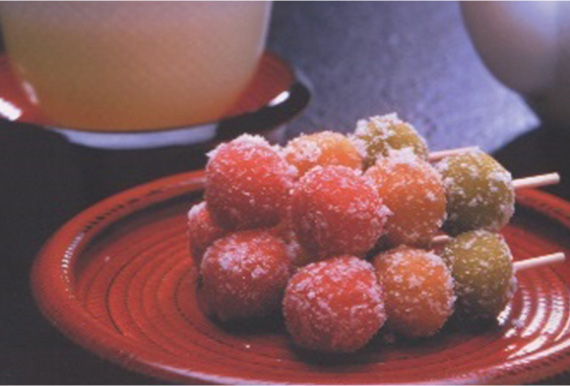 Cute three flavored dango with a soft finish made using Japanese roasted soy flour and mizuame sweetener. Goes well with coffee or Japanese tea.